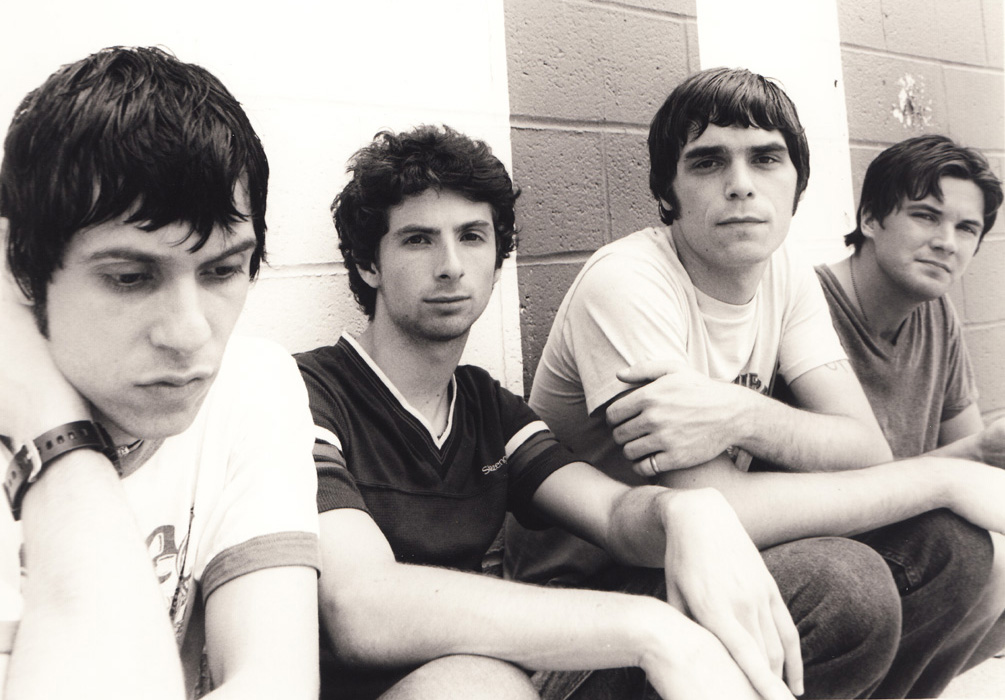 In 1999, THE NEW RISING SONS formed in the bowels of the lower east side of Manhattan. At the time, both Garrett Klahn (Texas Is The Reason) and Drew Thomas (Into Another) had parted with their respective bands to find something more. Through mutual friends in the business and NYC scene, Garrett and Drew were able to connect and create that something more with local guitarist and songwriter Kevin McGinnis and Scotty Beschta (The Promise Ring).
Demo to Demolition – the final release from THE NEW RISING SONS – bookends their short but productive career. These songs showcase the vibes from the care free first days in the rehearsal room, to the intense last days in the studio. Side A consists of five songs never released or heard before. They were recorded after the second delay of the album by Virgin Records, with the hope of saving the future of the band. The precision and talent is there, but the band still ended up getting dropped and breaking up shortly after.
For this exclusive release, the A-side songs have been mixed by J. Robbins and mastered by Dan Coutant. Side B possesses the early energy and desires of a young band on the verge. It's infused with more rawness and filled with less self-consciousness from the pressures of a label. In the end, Demo to Demolition, represents just what it states, the beginning building blocks to their final destruction.
Demo to Demolition is out now on limited colored vinyl and on all digital platforms.
order from Arctic Rodeo (worldwide)
order from Stickfigure (USA and CAN)
stream entire album
release and pressing infos
artist infos