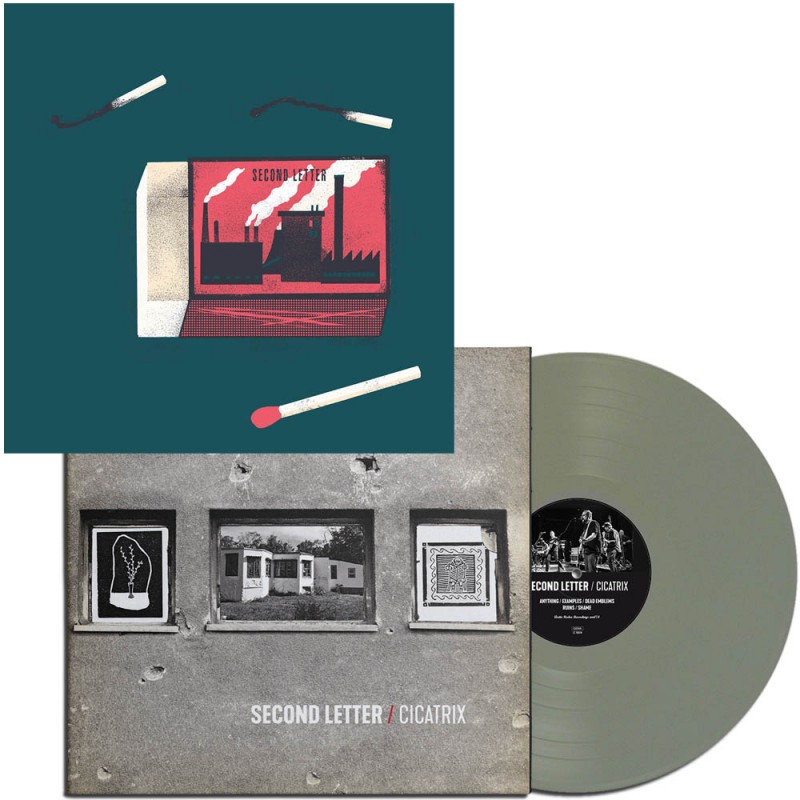  
SECOND LETTER - Cicatrix (Zum Heimathafen Art Series) - LP+MP3
SECOND LETTER - Cicatrix (ZUM HEIMATHAFEN ART SERIES #14)
Vinyl LP + MP3 + exclusive screenprint, limited to 200 copies
exclusive pressing on silver/gold marbled vinyl
exclusive art print screenprinted, signed and numbered by hand at Zum Heimathafen

The first 20 orders will receive the book "Anarchist Pedagogies" by singer and guitarist Rob Haworth for free!
release date: May 11 2018

The ZUM HEIMATHAFEN ART SERIES is a strictly limited first pressing series of our vinyl releases. Our vinyl records can be pre-ordered as a strictly limited package including the vinyl release on a special vinyl color plus an exclusive art which is screenprinted and numbered by the hands of our friend Alex from Zum Heimathafen. These are early-bird-one-time pressings, so once they are sold out, no more copies will be available. The ZUM HEIMATHAFEN ART SERIES are only available at our webstore and at the German mailorder Flight 13. If you want us to keep you posted about timings and further infos, please folllow us at Twitter, via Facebook or drop us a line to info@arcticrodeorecordings.com.
Tracklisting:
01. Anything                    
02 Examples                    
03. Dead Emblems            
04. Ruins                    
05. Shame                                        
06. Painteed Pictures                
07. Rid Ourselves                
08. We're Only Gonna Die            
09. Just Begun                    
10. Missing You